Infant Class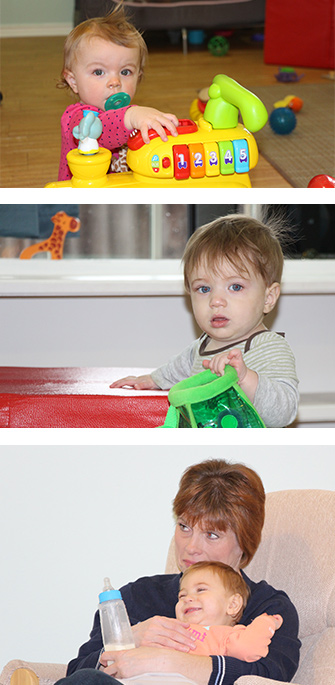 The Buttercup Class started in 2014 and has been extremely successful. The program is guided by two trained Montessori teachers and is designed to duplicate the loving care and gentle stimulation that an infant needs to grow and develop to his or her full potential. Flexible scheduling allows each child to eat, sleep and play according to his or her own natural timetable.
Our goal is to provide a warm loving environment filled with age appropriate materials that invite your child to explore and learn. We firmly believe in the need for open and thorough communication between caregiver and the home so families can feel confident and secure in knowing their child is being well cared for.
Our infant classroom is warm and inviting and is equipped to provide freedom of movement and gentle stimulation. During the day your child will listen to soft music, the sounds of other children and the gentle and soothing voices of our staff.
The teacher to child ratio is 1-4. The maximum number of children for the class will be 10 students to 2 teachers. For more detailed information please submit an Application for Admission. We will email a packet containing information about Montessori education, the history, and vision of Belden Street, a breakdown of tuition, and enrollment fee. The application lets us know you are interested, and there is no financial obligation until your child has been accepted.
We encourage you to visit, see what we are all about. We would love to give you a tour. *Due to COVID-19 only staff and students are permitted on-premises at this time.
Schedule a Visit