Pre-Primary Class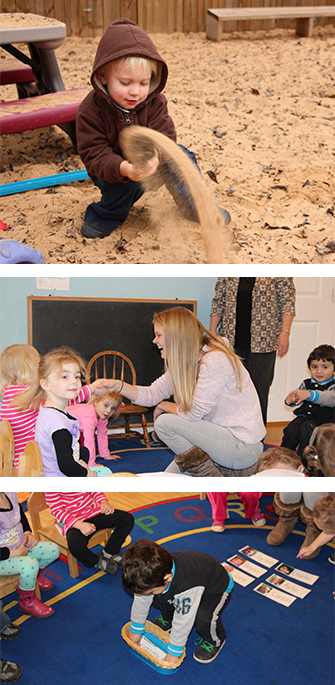 The Toddler Class, as with all classes, learning and play is based on Montessori materials to help lay the foundation for learning. During these first years of your child's life is when learning is accelerated as well as development of their individual personalities and intellect. Belden Street Montessori provides the sense of security and care that toddlers need to thrive during this stage of intense learning.
We recognize each child's development needs and foster an environment to achieve independence, intellect, emotional, social growth. Our teachers and staff prepare the classroom to enhance the learning experience and provide responsive individual attention. Our curriculum provides them with a positive, secure environment to fine tune their motor skills at this stage of development.
Our staff is dedicated to giving your child a healthy respect for others, and community, where your child's natural curiosity lends to learning.
During this stage of development we focus on the following key developmental areas:
Social and Emotional Growth
Independent Skills
Sensory and Perceptual Development
Physical and Fine Motor Skills
For more detailed information please submit an Application for Admission. We will email a packet containing information about Montessori education, the history, and vision of Belden Street, a breakdown of tuition, and enrollment fee. The application lets us know you are interested, and there is no financial obligation until your child has been accepted.
Schedule a Visit